AI quality-control tool
We winden er geen doekjes om:
schoonmaak is zwaar
Daarom maakt MiQa makkelijk
To do
Bathroom
Please make sure to check the shower drain
Rick van Doorn
10:22
Guest in room 106 has requested extra towels, would you be so kind to deliver them?
Wil je weten wat MiQa voor jouw bedrijf kan betekenen?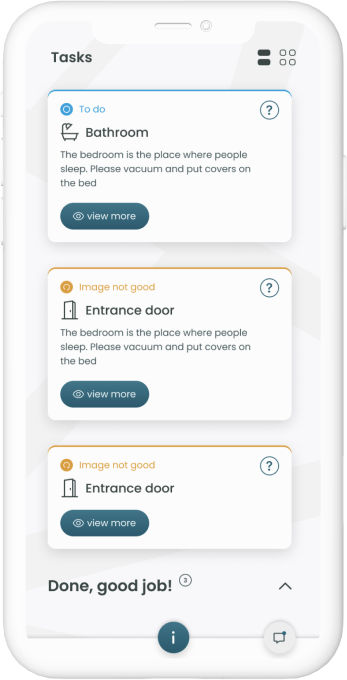 MiQa automatiseert
We hebben tegenwoordig voor alles een app. Tenminste, voor bijna alles. Het werk op de vloer doen we nog steeds net als vroeger en laten we eerlijk zijn, dat kan beter. Met de MiQa app doen we dat anders. 
MiQa automatiseert, instrueert en controleert het werk op de vloer en zorgt zo voor:
✓ Hogere medewerkertevredenheid
✓ Hogere schoonmaakkwaliteit
✓ Hogere gasttevredenheid
✓ Hogere productiviteit 
MiQa ziet
Het kloppend hart van MiQa is een geavanceerd algoritme. Dit algoritme herkent en analyseert beelden tot in het kleinste detail. Het enige dat 'ie daarvoor nodig heeft is een foto. Hoe meer je MiQa leert, hoe meer werk 'ie helemaal zelf kan en hoe fijner het werk van supervisors en medewerkers wordt.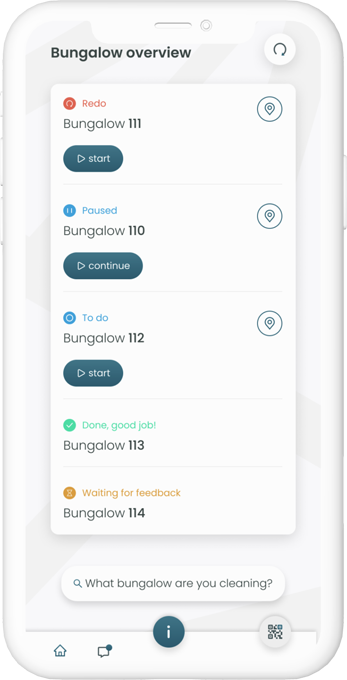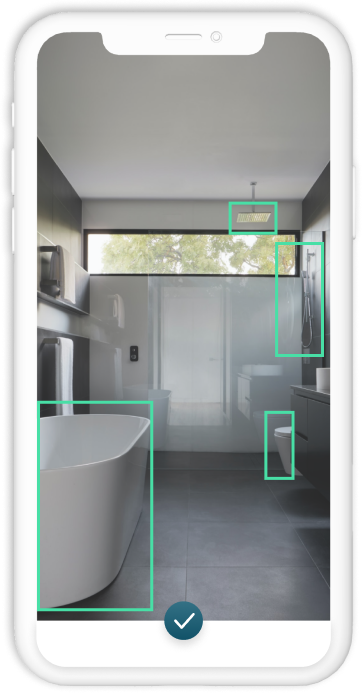 MiQa helpt

Een beeld zegt meer dan duizend woorden. Daarom geeft MiQa visuele werkinstructies en feedback. Dat maakt het werk en het verwachte resultaat voor medewerkers duidelijker. Zo zorgt MiQa voor consistentie en hogere kwaliteit van de werkzaamheden en bespaart het veel tijd van de supervisor.
MiQa werkt
Met de app op zak werk je voor twee, want MiQa neemt ook echt werk uit handen. Schoonmaken kan MiQa niet, maar repetitieve werkzaamheden vindt 'ie heerlijk. Supplies tellen? Doet MiQa voor je. Inventaris opnemen? Gedaan! Checken wat er nog in de minibar staat? Done!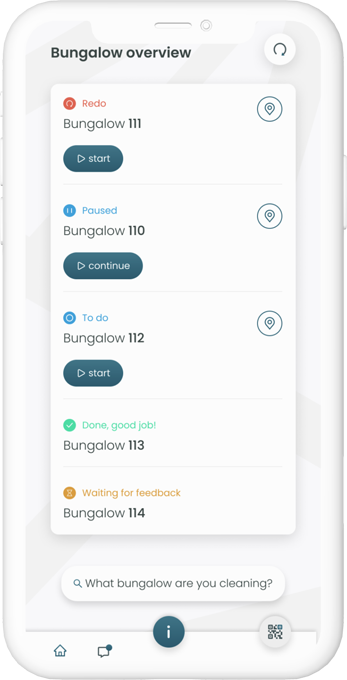 MiQa onthoudt
MiQa houdt precies bij wat er allemaal gebeurt. Hoe lang werkzaamheden duren, wat er goed gaat en wat niet. Zo is MiQa een bron van informatie voor de organisatie. Dankzij MiQa weet je exact wat er vlekkeloos gaat en waar het proces extra aandacht nodig heeft.
De voordelen
Met MiQa zorgen we voor hogere gasttevredenheid dankzij hogere kwaliteit van dienstverlening. Dat bereiken we door het werk van medewerkers makkelijker te maken.
Automatische kwaliteitscontrole via AI

Reductie van benodigde supervisor tijd

Visuele feedback tijdens het werk

Communicatie met medewerkers in eigen taal

Weg-automatiseren van repetitieve werkzaamheden

Sterk verminderde tijd in routing door navigatie

Real-time inzicht in voortgang van werkzaamheden

Essentiële stuurinformatie voor management

01
Hogere
medewerkertevredenheid
02
Hogere
schoonmaakkwaliteit
03
Hogere
gasttevredenheid