AI quality control tool
We sure know:
cleaning is a tough job
That's why MiQa facilitates
To do
Bathroom
Please make sure to check the shower drain
Rick van Doorn
10:22
Guest in room 106 has requested extra towels, would you be so kind to deliver them?
Want to know what MiQa has to offer?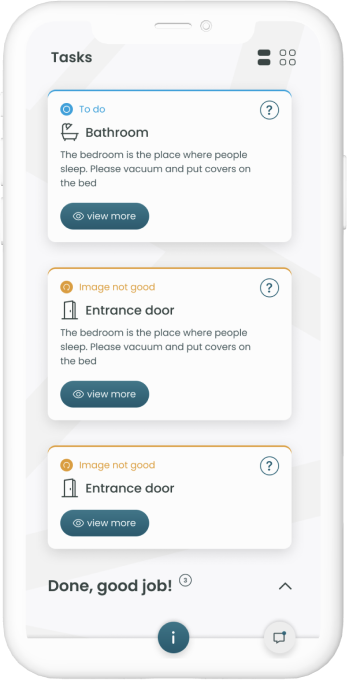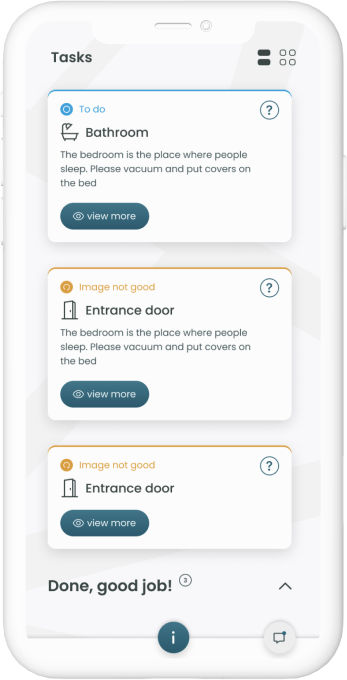 MiQa automates
Nowadays, there's an app for everything. At least, for nearly everything. There is still lots of work to be done manually and let's be honest, we can do better and way more efficiently. That's where MiQa comes in!
MiQa automates, instructs, inspects, and hence ensures:
✓ Higher employee satisfaction
✓ Higher cleaning quality
✓ Higher guest satisfaction
✓ Higher productivity
MiQa sees
MiQa's core functionality is an advanced algorithm, which recognizes and analyzes images down to the smallest detail. All it needs is a photo. The more we teach MiQa, the better it will recognize details and the higher your cleaning performance will be.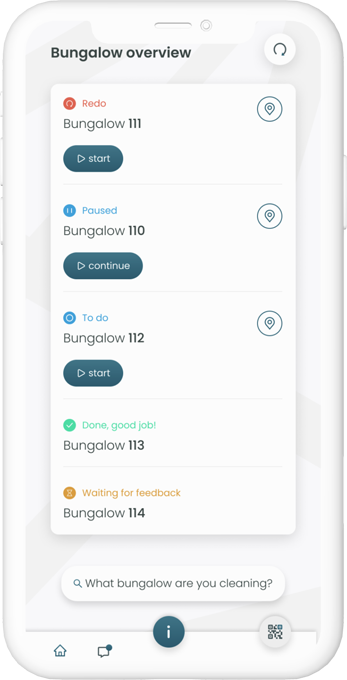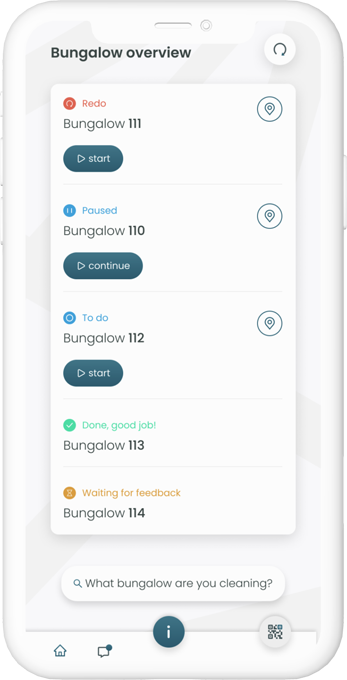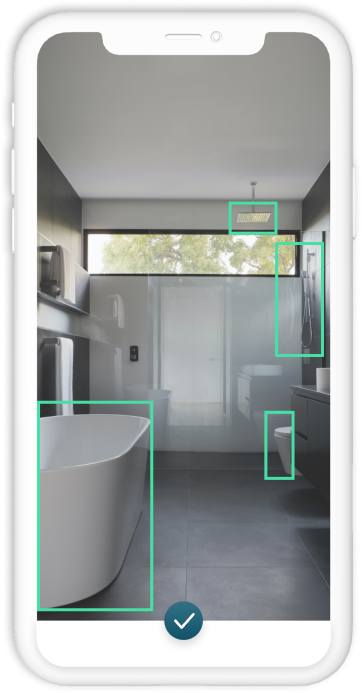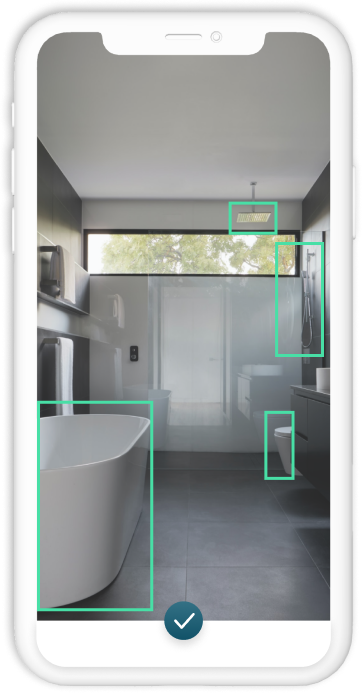 MiQa helps

A picture paints a thousand words. That is why MiQa provides visual work instructions and instant feedback, making sure cleaners know what is expected of them. Not only does this result in higher quality, but it also saves lots of time for both cleaners and supervisors.
MiQa works
MiQa does not only support the cleaning process, it actually takes over tasks. What about counting supplies? MiQa does so. Or counting inventory? Not a problem! Checking minibars? Done!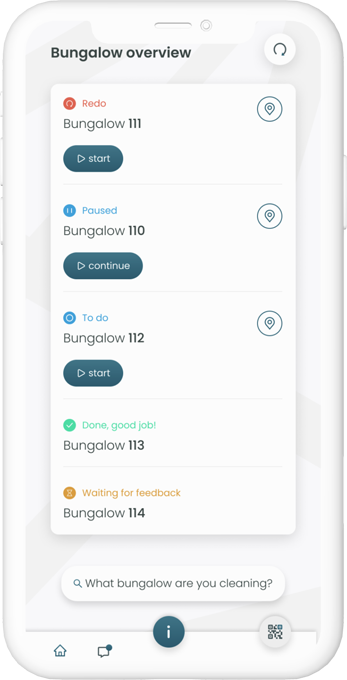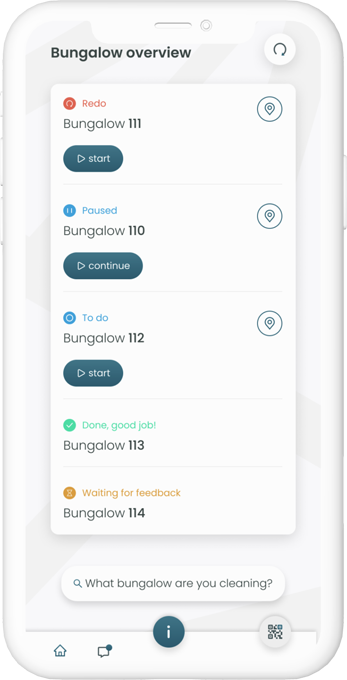 MiQa remembers
MiQa keeps track of everything that is happening, making it a valuable source of information. MiQa offers real-time insights into performances, ensuring you know exactly what runs smoothly and which part of the process needs extra attention.
Benefits
By offering a higher service quality, MiQa ensures a higher guest satisfaction. We do so by making the cleaning job easier.
Automated quality inspections via AI
Reduction in supervision time

Visual feedback on the job

Communication in user's native language

Repetitive tasks replaced by automated solution

Reducing traveling time through navigation

Real-time insights into work progress

Essential management information

01
Higher
employee satisfaction
02
Higher
cleaning quality
03
Higher
guest satisfaction